Born London, England
Lives and works Auckland, NZ
Artist Bio
Tim Jones is a painter specialising in contemporary and abstract works. His bold style blends colour and form in an expressive, purposeful way that invites a certain reflection from the viewer. Bold Movements and subtle hues compliment each other in these works that explore feeling and emotion.
There is an engaging open-ended narrative in Jones's paintings that allows the viewer to be suspended in a dreamlike reality. No defined answers are offered, only the encouragement to enter a world within the piece and explore it with your own sensibility. In essence, much of the work is a plateau for personal exploration. The enticing yet muted tones draw you into a tactile surface, guiding the observer whilst encouraging them to fill in the blanks with their own interpretation.
He has been painting and exhibiting for over ten years and has combined his art career with time working on board yachts. Extensive travel and circumnavigating the world continues to influence his work with strong reference to the elements. His art enjoys high profile placements including the Hilton Hotel, Brisbane and commissions for Bristol City Council, UK.
Artist Statement
Painting has always taught me to look deeper, to observe the small details that can often be missed. My aim is to capture a moment using gestural marks and blended movements that invite the audience to take a closer look.
The paint tells its own story and the movements unfold with expanding gestural marks that blend one into the next. The idea of storytelling without words excites me and it opens up a new language within the paint. Small worlds create shapes that form the overall piece. Unfolding, they become the chapters in each artwork's story.
My work is predominantly abstract, however, I sometimes use imagery to raise questions about the human condition and our connection to nature. Engaging the viewer on a subliminal level is important to me, allowing them to contemplate and decide on what they are seeing.
Solo Exhibitions
2020     'Harmony & Contrast' Parnell Gallery, NZ
2020     'Untethered' Art Lounge, Tauranga, NZ
2019     'Reverie' Parnell Gallery, Auckland, NZ
2018     'Horizons' Ponsonby Central, Auckland, NZ
2018     'Storytelling' Ponsonby Central, Auckland, NZ
2017     'Somewhere in Between' Parnell Gallery, Auckland, NZ
2015     'Restless' Parnell Gallery, Auckland, NZ
2014    'Fleeting Moments' Y&R Gallery, Auckland, NZ
2009    'Alpha and Omega' Ultra Gallery, Qld, Australia
2008    'In Flight' Ultra Gallery, Qld, Australia
2007    'Where is it?' Archetype Gallery, Sydney, NSW, Australia
2006    'Enriched Philosophy' Art Connection Gallery, Qld, Australia
2006    'Gentle Distraction' Gold Coast Art Gallery, Qld, Australia
Selected Group Exhibitions
2019    'Rhythmic' Kereru Gallery, Mapua, Nelson
2018     'Beautiful Creatures' Kereru Gallery, Mapua, Nelson
2017     'The Other Art Fair' Melbourne
2016     'The Other Art Fair' Sydney
2016     'Semi Permanent' Sydney
2016     'NZ Art Show' Wellington, New Zealand
2015     'NZ Art Show' Wellington, New Zealand
2014     'NZ Art Show' Wellington, New Zealand
2008    'Engage' Gold Coast Art Gallery, Qld, Australia
2006    Art Sydney, RHI and Horden Pavillion, Sydney, NSW, Australia
2003-2008 Border Art Prize, Tweed, NSW, Australia
2005    Savoir Faire, Salt, Kingscliff, NSW, Australia
Bibliography
Semi Permanent Book 2016 – Featured artist
Semi Permanent Book 2015 – Featured artist
Verve Magazine, Auckland NZ – June 2015
The Weekend Bulletin Paradise Magazine, 'Vision goes with the flow' August 2008
Coast Lifestyle Magazine January 2008
Luxury Home Design, Vol.10 No.3, 'Design Design' October 2007
Luxury Home Design, Vol.10 No.2, "Design Design" July 2007
Art Almanac, "Where is it?" April 2007
Risk Magazine, Front Cover featured artwork "Frequency" February 2007
Risk Magazine, Front Cover featured artwork "Kaleidoscope" January 2007
Risk Magazine, Front Cover featured artwork "Dissident" June 2006
Gold Coast Panache Magazine, October 2006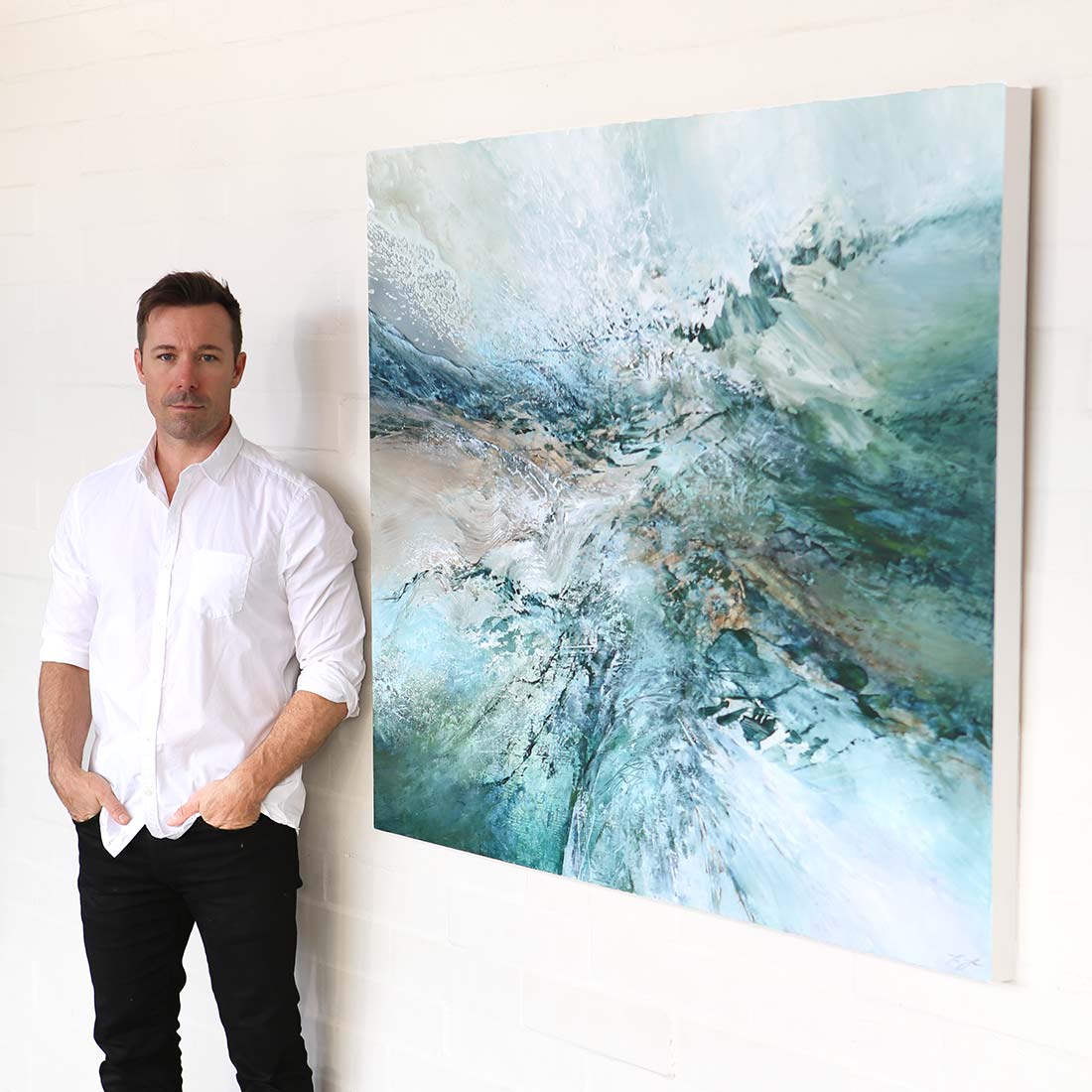 Location
Parnell Gallery, 263 Parnell Road, Auckland